Microsoft has stated that you will not be able to uninstall the Your Phone App from Windows 10 as it is now tightly integrated into the operating system.
Since the October 2018 Update, Microsoft has been adding numerous features into the Your Phone app in order to bridge the gap between mobile and the Windows 10 desktop experience.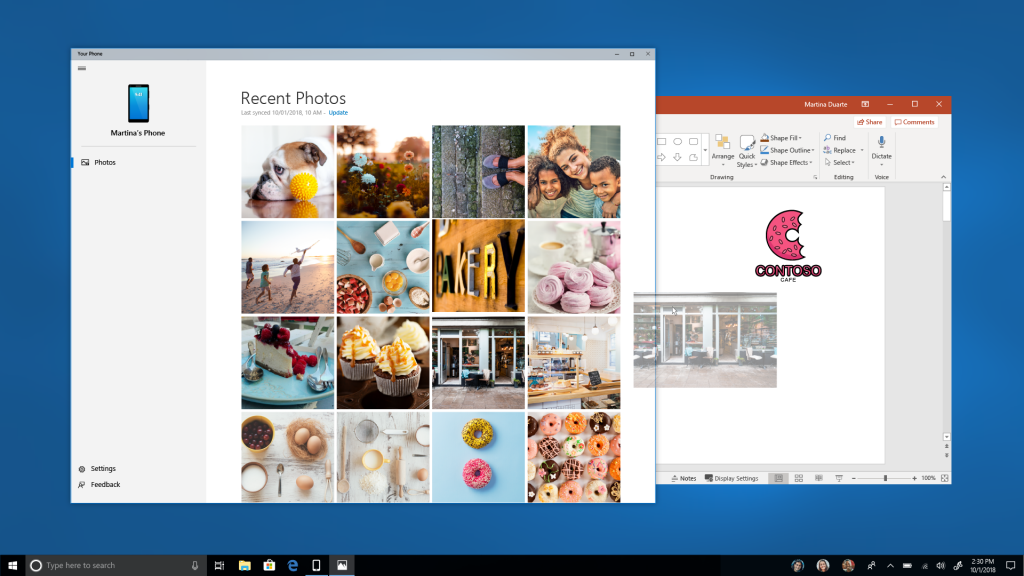 According to Microsoft, the Your Phone app is now tightly integrated into Windows 10 and is considered a feature of the operating system rather than a standalone app. Due to this Microsoft has stated that it cannot be uninstalled.
"The Your Phone app is deeply integrated into Windows to light up multiple cross-device experiences now and in the future. In order to build more of these experiences between phones, PCs, and other devices, the app can't be uninstalled."
For those unfamiliar with the Your Phone app, it is being developed by Microsoft to allow you to easily access content on your mobile device from the Windows 10 desktop.
Most of the features so far are for Android users, such as screen mirroring, transferring photos, the ability to reply to Android SMS texts, and the viewing of Android notifications,
For iPhone users, the features are more limited as at this time the only thing you can do is continue reading web pages opened on Microsoft Edge for iOS on your Windows 10 desktop PC.
If you do not use this app and do not have any plans to, instead of looking at it as another unwanted app installed by Microsoft, you should consider it going forward as a built-in Windows application.